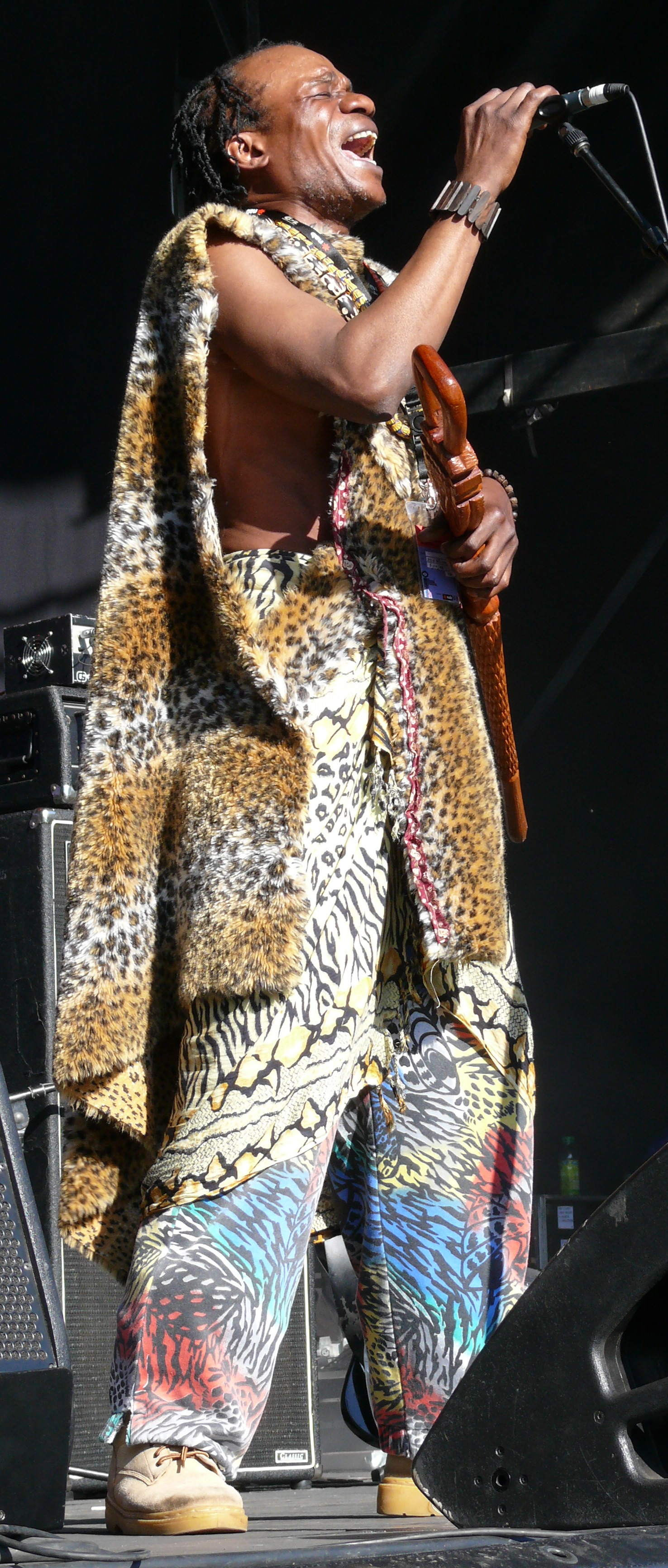 King Bell came to Australia following a successful career in Africa. In Australia he has brought together musicians from a range of cultures using his music to promote unity and demonstrate that people of all cultures can live together in peace and harmony. Band members are from The Democratic Republic of Congo, Zimbabwe, Angola, Sri Lanka and of course Australia.
Born in the Democratic Republic of Congo, King Bell's career began at the early age of 8. Growing up in a highly musical family, singing and dancing was an integral part of everyday life. His talent led to him performing regularly at the Presidential Palace and on numerous state occasions. As part of the National Ballet of Angola, he toured widely through Europe and Africa, performing as dancer, singer and percussionist. In the middle of a successful career, political upheaval in Angola exiled him to Brazil.
He came to Australia as a refugee bringing his culture and dance style to a new audience. He has been involved with various African bands such as Majuba, Musiki Manjaro, Matata Sound and Valanga Khoza and was lead singer of the very successful 1980's African band Tingoma.
In 1993 King Bell founded Soukous Lokole which became very successful and created great interest within mainstream music followers.
He has performed at major festivals and events such as Womadelaide, Port Fairy Folk Festival, Queenscliff Music Festival, and New Year's Eve at Federation Square, Melbourne.
His charismatic stage presence has made him much in demand, playing as support act for Angelique Kidjo,Alpha Blondy , Kanda Bongo Man, Oliver Mtukudzi and the Mahotella Queens.
HIs debut CD "Zonga Zonga" has been described as perhaps the best Australian release of its genre.