KING OF THE AFRICAN DANCE BANDS
LEADER OF THE BAND
KING BELL & SOUKOUS BA CONGO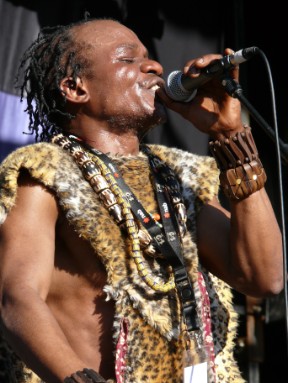 King Bell with his dynamic
dance band "King Bell and Soukous Ba Congo" captures the audience with his passion and the visual excitement of the dance. The infectious rhythms range from exciting high energy dance to the slower and more sensual rhumba rhythms of the traditional music and dance of Central Africa. With his sensual dancing and flamboyant personality, King Bell has played a central role in the popularisation of African music and dance in Australia.
King Bell and Soukous Ba Congo
are available for:
Festivals
Corporate events
Weddings
Private parties or functions
For bookings and further enquiries contact us at:
kingbell@mail.com
Ph: 0403 317 819